Saif ali khan
Saif Ali Khan
Mumbai: Bollywood actor Saif Ali Khan on Sunday night underwent an angiography after he was admitted to a hospital here following chest pain and his condition is stable.
"Khan has undergone an angiography and his condition is stable", Narendra Trivedi, Vice-President of Leelavati Hospital in suburban Bandra, said, adding that the actor was likely to be discharged within the next two days.
Mr. Khan, who got the
Star Dust
award for the best negative role in "Omkara," was rehearsing for a dance performance at an award function when he complained of chest pain.
Saif, son of yesteryear cricketer Mansur Ali Khan and actress Sharmila Tagore, complained of chest pain just before the Star Dust award function was to begin, sources said.
He was then admitted to Leelavati Hospital in Bandra, they added.
Saif, who also won the award for the best actor in a villainous role for his performance in the film ``Omkara'', was not present to receive it.
Totally unaware of Khan's ailment, director of ``Omkara'', Vishal Bharadwaj had joked while receiving the award for Saif saying, ``Saif, I know you are always late for shooting but I didn't know you would be late for an award function as well. Where are you?''
As news of Saif taking ill and admitted to hos
pital spread, his sister-actress Soha Ali Khan, director of hit-movie ``Parineeta'' (in which Saif acts) Pradeep Sarkar, actress Preity Zinta, Fardeen Khan and several other Bollywood starts reached the hospital and made enquiries. -- PTI
Saif Ali Khan Photo Gallery
Saif Ali Khan cool pose
Saif Ali Khan with cola cola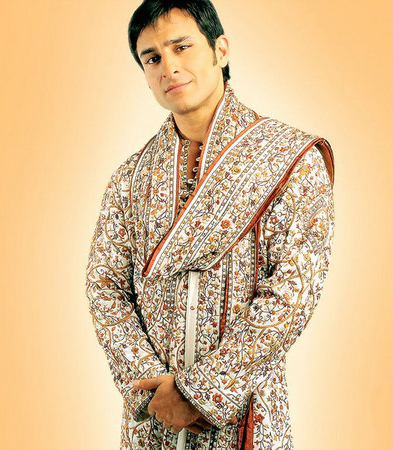 Saif Ali Khan so handsome make musliem costum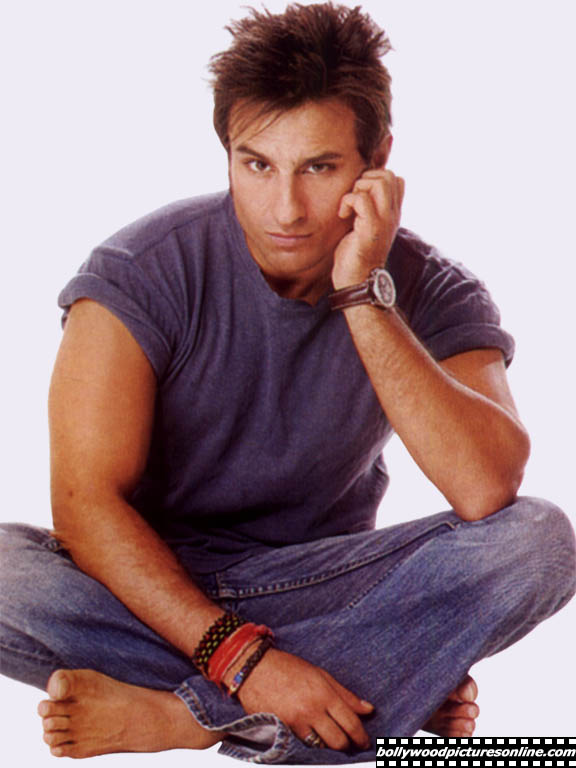 Saif Ali Khan cute n nice pose
Saif Ali Khan make beauty smile