Stacy Keibler More at IMDbPro »
Date of Birth
14 October 1979, Baltimore, Maryland, USA


Birth Name
Stacy Ann-Marie Keibler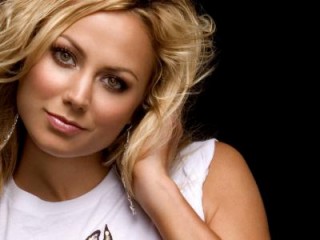 Mini Biography
Although her career spans over two decades, Stacy Keibler continues to be the fresh-faced beauty that both film and television audiences adore. Stacy was born in Baltimore, Maryland. She began dancing when she was three-years-old and has a background in ballet, tap and jazz. Stacy went to school in Baltimore and was also one of Baltimore's first "Raven Cheerleaders".
She began her career as a model at the age of 6. Shortly thereafter, she was cast in national commercials, which led her to join AFTRA and SAG before the age of 10. Though still young, Keibler began building an impressive resume in both film and television. Her film credits include the box office successes . Added to Keibler's list of film roles is The Comebacks (2007), a 20th Century FOX feature she appeared in alongside comedian David Koechner.
Personal Quotes
"I love performing in front of a live audience. I dont get nervous at all. I'd rather perform in a huge arena than in front of a handful of people".
I believed in Santa Claus until I was much older than the average kid. One year, my mom wrote 'Merry Christmas, Stacy' on a chalkboard and told me it was written by Santa. I was like, 'Oh my God, he knows my name!' I truly believed. Then a kid ruined it for me one day and told me there was no Santa, and I came home crying. The sad part was that the girl who told me was younger than I was.
I don't do much in my bedroom besides sleep. I walk in and pass out.
Well, for the majority of our signings, the ladies come out for the hot young guys - the Randy Ortons. They're like the Beatles to these girls. But when they come for me, they tell me I'm their idol. I can't believe that.
I would like to have a family someday, and I can't wait to be a stay-at-home mom.
I love Baltimore because it is such a diverse city with a lot of history. Not only can you experience all four seasons, but you can explore many different cultures and cuisines as well. Its nickname, "charm city," holds true for the many attractions it has to offer.
I started dancing when I was young, and I was a dancer my whole life until I got to high school and got into cheerleading. When I was dancing I would dance three times a week and compete on the weekends, and all I did was dance. I would tell my parents that I didn't want to dance and wanted to play other sports like soccer. My mom always said "No, you're going to break your legs, you have to keep dancing." I always complained about it, and now my mom is like, "Oh, so now see where dancing has gotten you." I also won a dance competition to become a Nitro Girl for WCW. And now who knows what will happen because I'll be in a dance competition on national television. So, I have to thank my parents for pushing me into dancing when I was growing up. I'm not only going to do this for myself, but I want to do this for every WWE fan out there.