Catherine Zeta Jones
Catherine Zeta-Jones,
CBE, (play /ˈziːtə/; born Catherine Zeta Jones; 25 September 1969) is a Welsh actress. She began her career on stage at an early age. After starring in a number of United Kingdom and United States television films and small roles in films, she came to prominence with roles in Hollywood movies such as the 1998 action film The Mask of Zorro and the 1999 crime thriller film Entrapment.
Her breakthrough role was in the 2000 film Traffic, for which she earned her first Golden Globe Award nomination for Best Supporting Actress – Motion Picture.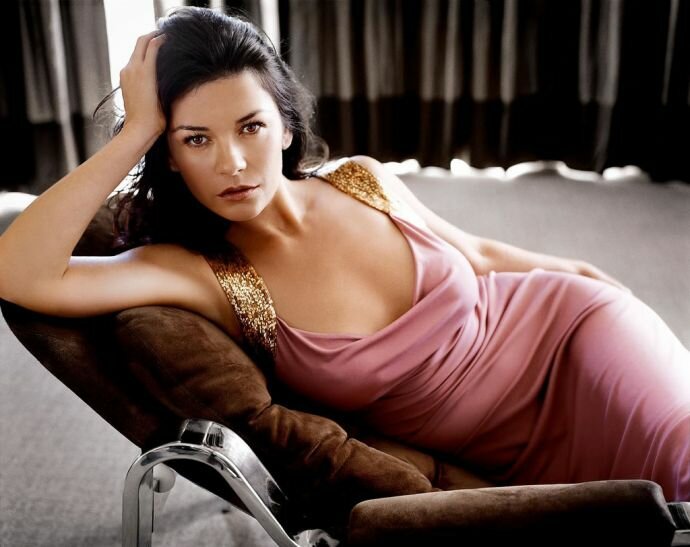 Zeta-Jones subsequently starred as Velma Kelly in the 2002 film adaptation of the musical Chicago, a critical and commercial success, and received an Academy Award, BAFTA Award, a Screen Actors Guild Award and was nominated for the Golden Globe Award for Best Actress – Motion Picture Musical or Comedy. Later, she appeared in the 2003 romantic comedy film Intolerable Cruelty and 2004 crime comedy film Ocean's Twelve.
Zeta-Jones landed the lead female role in the 2005 sequel of the 1998 film, The Legend of Zorro. She also starred in the 2008 biopic romantic thriller Death Defying Acts. In 2010, she won the Tony Award for Best Leading Actress in a Musical for her portrayal of Desiree in A Little Night Music.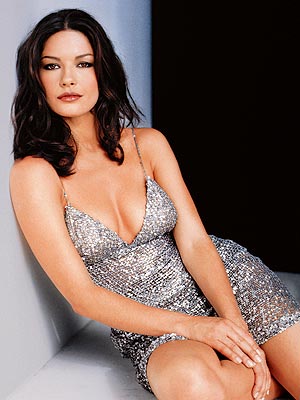 Zeta-Jones was born Catherine Zeta Jones in Swansea, Wales, to Patricia (née Fair), a seamstress of Irish descent, and David James Jones, a Welsh sweet factory owner.
She was named after her grandmothers, Catherine Fair and Zeta Jones.She now hyphenates her name as "Catherine Zeta-Jones", accepting the mistake by the United States press early in her career.